iPhone Repair in Butler, WI
Butler iPhone Repair Service Makes it Look Easy

The little crack on your iPhone screen is now a screen full of cracks about to chip off every time you touch it. Now what? Simple: have Smart Tech come to you and repair your phone.
Smart Tech will meet you anywhere in Butler. Just tell us where and when you want us there, and we we'll be there. Your iPhone isn't going to magically heal itself. Schedule an iPhone repair appointment with Smart Tech now!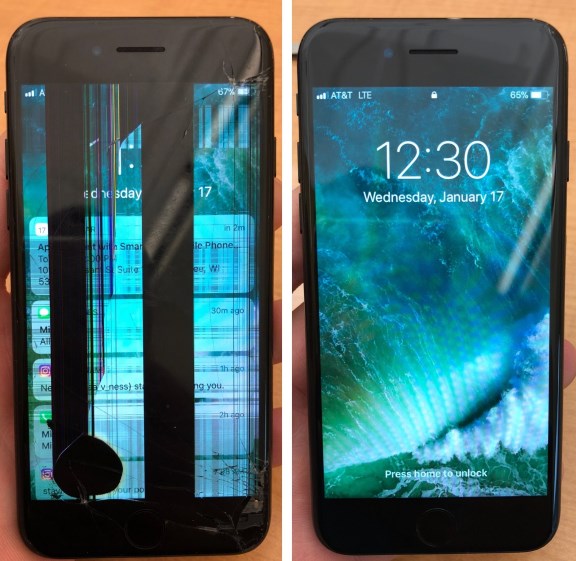 Another iPhone repaired by Smart Tech!
Why Smart Tech is the Best iPhone Repair Service in Butler and Beyond
We've seen it all and repaired it all. From the iPhone dropped in the toilet to the "Let's see how well this protective case protects my iPhone" debacle, Smart Tech can repair just about any damaged iPhone. In most cases, repairs take only 20 minutes or less. We back all our work 100% satisfaction guarantee, and if you find some other service advertising the same repair work for less we'll gladly match their price.
Smart Tech iPhone Repair Services: