iPhone 12/Pro Max/Pro/Mini, 11/Pro Max/Pro, 10/Max/s, 10, XS Max, XS Max, XS, XR, X, 8/Plus, 7/Plus/SE, 6/Plus/s & 5/s/c Repair
Smart Tech Mobile Phone Repair may be the best iPhone repair option for people leading active lifestyles. If you're too busy to stop at a store, or need to have your phone with you for business purposes, we are the people you want to fix your phone. Open 24 hours a day, 7 days a week, 365 days a year.
Price Matching!
Did you find a lower price? Poppycock. We'll match it!
15 Minute Repairs!
OEM Parts!
Quality first. Original Equipment Manufacturer parts guaranteed.
Traveling Smart Technicians in Southeast Wisconsin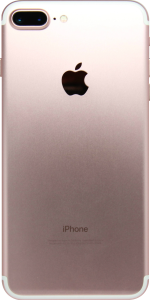 We travel. That's what we do; travel and fix iPhones and iPads. Wherever you are in Milwaukee, we grab our bag of tools, parts, and accessories, and head to wherever you want us to meet you.
We do this because it's convenient for customers to have phone repairs done while going about their day. Are you busy at work when you drop your phone? We'll come to you. Are you homebound and sick of swiping around a shattered screen? We'll stop on by. And Smart Tech fixes phones fast.
The reason you're getting your phone repaired is so you can continue to live your life without having to sacrifice the organization, convenience, efficiency, and contacts associated with it. If we made you bring your phone into a brick and mortar store, it would defeat the purpose.
A Smart Technician will come to the McDonald's or Starbucks where you barely have time to wait for your food in the drive-thru, and you'll have your iPhone back in your possession in factory-quality condition before you burn your mouth on a venti soy chai latte or notice your French fries aren't in the bag.