iPhone Repair in Caledonia, WI
Caledonia iPhone Repair & Screen Replacement
There are hundreds of stories about how iPhones get broken. From the ignominious fall from a shirt pocket into a septic tank to the drama of a hurled phone in the heat of a lover's spat, it seems there's no end to the abuse iPhones endure. And sometimes, a part just fails (looking at you, Home button), or the battery refuses to charge up anymore.
Whatever the problem, chances are Smart Tech can fix it. Our mobile service technicians use only genuine Apple replacement parts and our work is backed by a 100% satisfaction guarantee. In most cases, it only takes us 20 minutes to repair an iPhone.
Smart Tech iPhone Repair Services: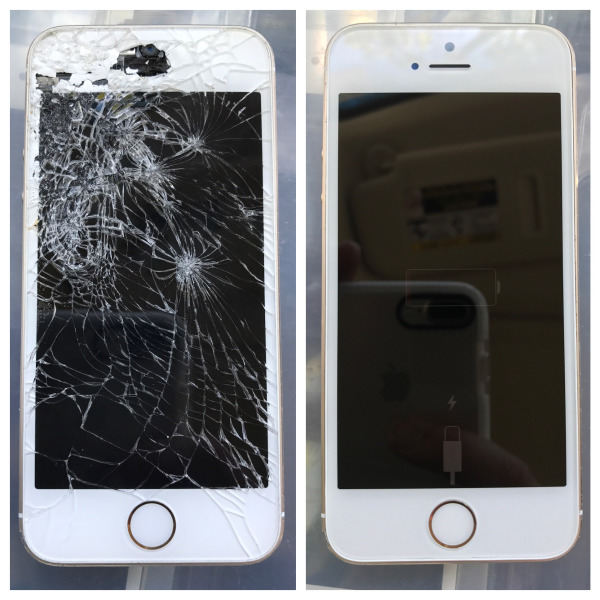 Another iPhone saved by Smart Tech Mobile Phone Repair
Why Smart Tech is the Best iPhone Repair Service in Caledonia
First of all, we come to you--wherever and whenever. Just schedule an appointment online (or over the phone) and we'll be there. All our repairs have a flat fee, so you'll never get a "Well, once we got in there and looked around we found it's going to cost you another $35" story. And speaking of money, if you find someone else offering the same service for less, we'll gladly match their price.
What are you waiting for? Let's get your iPhone fixed today!