iPhone Repair in Dousman, WI
We come to you. Wherever you want to meet in Dousman or the surrounding areas, a tech will come to you and fix your phone incredibly fast. At a coffee shop, the grocery store, your workplace, Cory Municipal Park — anywhere. 24-hours a day.
Smart Tech Replaces Cracked iPhone Screens, Fried Chargeports, Frozen Home Buttons & More

Sure, a broken iPhone isn't the end of the world. It just feels that way. Chances are, though, your iPhone can be repaired for far less than the cost of buying a replacement, and we're just the outfit to do it. Smart Tech Mobile Phone Repair has seen just about every kind of iPhone damage--and repaired it.
Smart Tech iPhone Repair Services: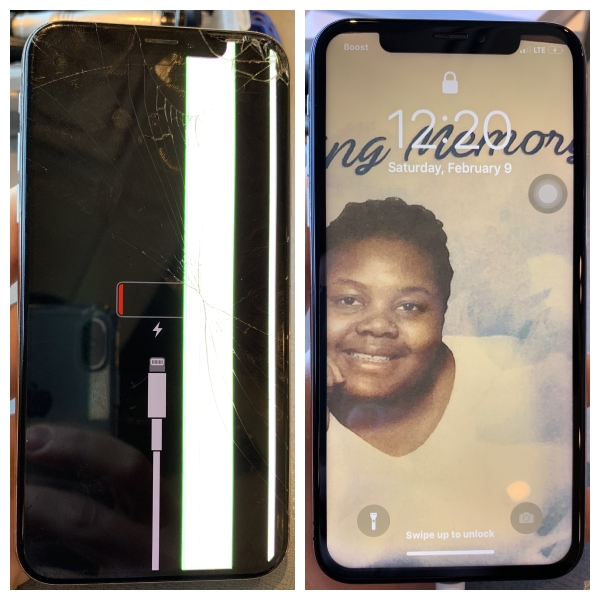 This iPhone had a cracked screen and a damaged charge port that made it impossible to recharge the battery.
The Best iPhone Repair Service in Dousman? Smart Tech, of course!
Alright, we're not actually in Dousman--except when we get called there for a repair. Like superheros who respond instantly to fight evildoers, Smart Tech's mobile technicians are on call 24/7 to respond to iPhone emergencies whenever and wherever they occur. Need your cracked screen replaced at 11:30pm? No problem. In most cases, repairs can be done in 20 minutes.
Smart Tech will meet you anywhere in Dousman to repair your phone. All our repairs have a flat rate price, so you'll never get a cockamamie story about how there's another part you need and it'll cost another $50 to complete the job. We price our repairs very competitively, but if you come across anyone advertising the same repair for less we'll gladly match their price. Plus, we back all our work with a money-back 100% satisfaction guarantee.
If you've been going without a phone for longer than 10 minutes, that's too long. Use our online schedule to
set up a repair appointment
and let's get you iPhoning again.